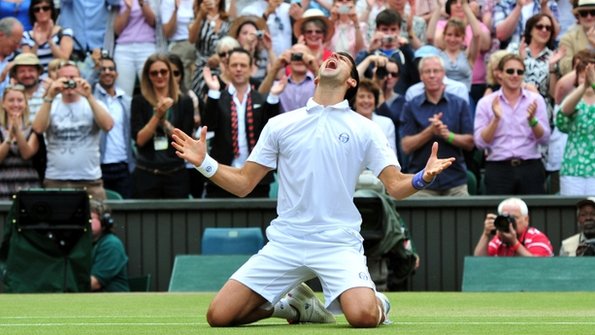 About getting started and persistence
I just found a kind of exercise in a magazine and thought it may be useful  to put it here. It's called Challenge.
Exercise / assignment
The motto is challenge and it starts with challenge something, it doesn't matter what it is, something like set yourself a goal and go for it, no matter how big or small the goal. Next it says something like when do you feel like you're having the most fun? And one way is setting ourselves a personal goal and work our hardest to (try to?) achieve it, even if it's difficult. And that type of satisfaction is true enjoyment.
Know the pride and joy
Those who make it to the Olympics have to go through nonstop, tough training. But when they set their sight on the goal of victory, an knowing they are giving everything they can, they feel a sense of satisfaction. Because they know this pride and joy, they can endure demanding training.
Learning persistence
Some of you may have experienced setting yourself a target and not being able to stick to it for long. That's pretty normal and there is a way learn to be more persistent and experience more pride and joy.
The trick is to stick with it for a few days. That's fine. So when you challenge something even for three days worth of growth you should feel good about yourself for having persevered in something for three days. There is no need to feel bad about stopping after a few days. Just keep starting over again. If you repeat that pattern ten times that makes a whole month.
You can be a winner too
Those who can keep refreshing their determination and try again are most admirable. They are winners. The important thing is to continue challenging yourself with perseverance, even for three days!
Created by Guus on June 8, 2013, based on an article in Pag-Asa, the magazine of Soka Gakkai Philippines1.
1 Please note this site is not related to or promoting any religion or philosophy. We just want to acknowledge the source of the exercise.