New highs in February 2021
It is Monday, February 22, 2021 and Bitcoin is still going to new highs for one or two weeks or so now. As per https://kraken.com the most recent highest values were USD 58,339.00 and EUR 48,000.00 for one Bitcoin. And it doesn't seem to stop. Kind of scary, but trying to keep myself safe with stop loss orders, which I am setting also higher and higher, so I will make profit, no matter what.
It seems to stabilize now around USD 56,000.0 / EUR 46,300.00.
If you are interested trading Bitcoin please use one of my affiliate links.
More recent highest prices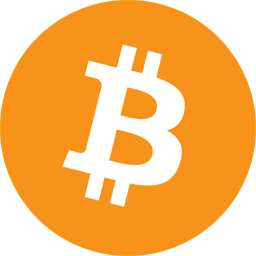 I was just looking for the highest price of Bitcoin ever, and it appears search engines can't easily produce this answers, as I didn't get any straight answer. So maybe try to make this post about that?
As of today it seems to be EUR 34,140.00 on January 8, 2021, as this is what I can see in the chart on https://kraken.com, the trading platform I mostly use, but I am not fully sure. Right now it is EUR 33,217.00, which is a more recent high. And still going up it seems, as while writing I see EUR 33,300.00.
And yes, I am Dutch, so I am still thinking mostly in Euro, not in USD, but I will add those values also later.
The 2017 peak
According to Investopedia, the highest price of Bitcoin in the 2017 peak was USD 20,089.00.
I am still searching for the data and I realize it is not easy to get the real highest price, as I presume those things are kept by exchanges. I found a site with downloadable data, Cryptodatadownload, and the highest price on Bittrex in USD seems to be USD 19,850.00 on December 12, 2017. Strangely enough the highest prices in EUR seem to have been higher. I found EUR 21,799.00 on Bitbay on December 20, 2017 and EUR 16,457.00 on Bitstamp on December 17, 2017.
Will investigate further.
Interesting links
So it seems I moved my attention from Electroneum to Bitcoin, as Electroneum seems to be dead for now and Bitcoin is (still) thriving. So maybe write a bit more about Bitcoin and provide some more information about it.
Interesting links:
Kraken (to follow);
Bitvavo (Netherlands).