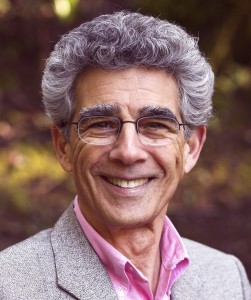 Morty Lefkoe
(used with permission of Mr. Lefkoe).
When starting this blog, this site I was doing some research on the internet and of course with my SEO background and knowledge I wanted to do link exchange and such. And earn from affiliate links and such.
So one of the sites I ended up in were the sites of Morty Lefkoe, who has specialized in helping people eliminating beliefs, often starting with the belief "I'm not good enough" that many people seem to have with them.
And I was impressed by the free video about eliminating one belief that is being given to introduce you to the program of the Lefkoe Inistitute. And I am still impressed with his ideas, his video's and other things.
So I was writing my post I feel forced and wanted to add some links and thought it might also be a good idea to make a page on Morty Lefkoe in this site, even though I don't know him personally. And I'm not fully sure what's the reason. Of course from an SEO point of view that is always in the back of my mind it is better to have more content in your own site and make internal links than only link to external content. And yes, to me this kind of thinking has a very negative side, so I feel a bit uncomfortable about it which is also why I'm writing about it.
But I was also thinking about extending the part about (other) self help sites as one of my ideas around Inspiration for Success is to not copy content, but also provide some kind of portal to other sites that have information to inspire people in the way I have in mind. And to add value this would also include information about those sites, how I experience them. And also add value by writing about the people behind those sites.
Because I have the feeling most of those sites in the end just want to 'sell', want to 'earn', which feels kind of negative to me. But that's not the (whole) truth as someone pointed out to me yesterday as basically there is nothing wrong with 'sales', meaning presenting your product, your service, your gift to the world, to other people. Actually that's a very good thing if you believe in the product and want to 'give' it to the world.
But many of the e-mails I get from the sites I signed up for don't feel good to me, especially when they mention 'sale' or 'discount' or emphasize the sale of a product or service, well, in a way that doesn't feel good.
And yes, these things go back to some of my beliefs, as 'discount' has the implicit meaning of 'too expensive before', although times change and products may get outdated or something which may affect the value.
Well, this is not about Morty Lefkoe anymore, so I guess I'll move this elsewhere in a later stage.
But related to Morty Lefkoe, I tried some of his free stuff and it's really good and I think his heart is still in it. So worth a try.