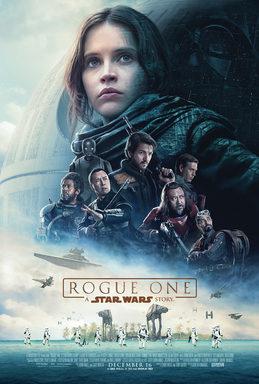 I was amazed hearing the phrase "I am one with The Force. The Force is with me" in the movie Rogue One: A Star Wars Story. I presumed "The Force" was a known entity before, a known phrase for the thing we call God; or The Universe; or Infinite Intelligence. And I liked it, as it is a mantra that relates so much to invoking the forces of Infinite Intelligence, calling the forces of The Universe. Or asking for guidance or help or support from our Higher Power. And while searching for "The Force" in Google I learned that this mantra seems to have started with this movie, the movie Rogue One.
So I was amazed, or actually not, as many or all movies seem to have a deeper background, seem to have some kind of message for the world, no matter how superficial the movie may appear. As of course Rogue One is 'just' some kind of action movie, another action movie, but of course in a way it is also not. As it is also about all the things Napoleon Hill writes about in Think and Grow Rich. And things many self help books are conveying to do on the road to success, if you are looking for success.
Ah, and I just found there is something like "The Force" in the Star Wars movies, also before. So just the "I am one with The Force. The Force is with me" is a new statement.