Why give for being inspired for success
We have been struggling with the business model of inspiration for success and we think we found something, although it's a bit of an unusual model. So our below type USD 1.00 for USD 2.00 type of thing probably doesn't apply anymore. You may want to give something back through the Paypal button below though if you feel gratitude about what we have given you. As we are looking for 'being given back' when our site has inspired you or has given you some kind of success and we want to leave it to you what to give back, we will change this page accordingly. For now if you want to 'give back' please contact us through e-mail at info@inspiration-for-success.com. And please remember, 'giving' or 'giving back' doesn't necessarily need 'giving money'. Any service or product might be something you could give.
What and how to pay Inspiration for Success
You can use below Paypal button to pay USD 1.00 to us. Please only do so if you are feel gratitude about what we have given you and if you are happy giving us something.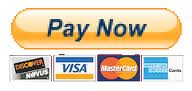 There are more measures of success, but for now we just want to give anybody the option to express his or her appreciation for this site or our effort creating it.
Donate or pay?
A special reason to donate would be if this site helped you achieving monetary success. If that is the case you may want to share some of your achieved monetary success with us.
Based on Paypal rules (and as of the moment also our rules) your transaction would be a 'buy' transaction, which is also what our intention is: you got more than USD 2.00 of value, so that's what you're buying. You're not really donating to us.
Rest assured we will continue this project and keep you informed about the various types of success we are going to achieve, including the monetary success from this website.
Created by Guus on April 6, 2013 and last edited, also by Guus on September 24, 2013.