Public commitment
So let's do some public commitment by reprogramming my subconscious mind according to the method described in "Reprogramming the subconscious mind" through the idea described in my page "subconscious mind". And of course checking if what is written in that page actually works.
And I started this post yesterday, November 20, 2018. Today is November 21, 2018, and I have been practicing some things, like keeping focus on the one thing I want to reprogram my subconscious mind for and doing some mantra type things with my "Money is good for me" sentence.
Knowing what I want (rule #1)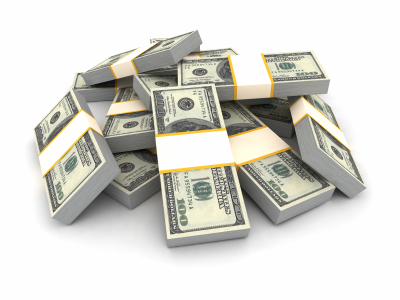 Rule number one is knowing what I want and that is where I already got into trouble. Or not really into trouble, but there were several things in my mind that were kind of conflicting as my initial focus was 'money', but then I realized in my mind 'money' is related to 'working' where in real life of course they are not necessarily. Most of my money I guess I did not get by working, even though in my mind money seems to be (mainly?) related to work. Or actually completely related to work.
A second thought came up and that is that I want my emotional pain to stop as that is kind of much more important to me than money. But that is just a feeling, as if nothing happens I will very soon completely run out of money, so I guess money is more important than getting rid of my emotional pain.
The whole exercise teaches me already that it is not that easy to be specific when just thinking about knowing what I want and I think that would be the same for most or all people.
Anyhow, I need to make a decision here I think and I choose to program my subconscious mind to attract more money to me. And I ended up on YouTube related to programming the subconscious mind and one of the things I found is that I need some kind of mantra to reprogram the subconscious mind and the mantra I came up with is something like "Money is good for me". I also thought about "I am a money magnet", but I want the money to flow, I want to do something with it, not let it stick with me, even though I like to have a pile of money to feel safe. But "Money is good for me" matches the things mentioned in the video I think.
And why did I choose "Money is good for me"? I think mainly because I think I was taught in childhood that money is not 'good', that money is something bad.
And yes, I think it is a subconscious mind thing, not just a goal I can achieve with ordinary willpower and such as I tried many things and can be pretty persistent, but nothing seemed to work, things just got worse in money matters over time, especially the last ten years, but also before.
Reveal the subconscious patterns that stop me (rule #2)
So I have to have a dialog with myself and find related subconscious mind patterns that stop me from having enough or an abundant amount of money. And I did not really work on that yet, as I believe I need some quiet time with myself to find out more about this.
Maybe this is the time to do that, but I don't feel like it right now. But I guess I can give it a try. Now.
November 25, 2018
And I did, but it is November 25, 2018 now and I didn't really make progress. Good I made a commitment here though as now I kind of feel obliged to continue and try again.
When I stopped writing I really tried to ask my subconscious mind what stops me from having, earning or getting enough money but I couldn't really connect. I felt no connection with my subconscious mind. I did do some mantra type repeating of my "Money is good for me" mantra, but also not so much the last few days. So again, good I made a commitment here in this post.
I'll try again now to meditate and see if I can make a connection to my subconscious mind about it. And I had the feeling I was not really able to as I saw some strange things in my mind, like rotten programs in some kind of eerie computer environment. It made me think there is indeed something really wrong with the programming of my subconscious mind, but I couldn't really connect to it or change it. So I finally decided to do some meditation related to inner child healing and/or subconscious mind reprogramming: Heal Inner Child Shame and Guilt.
December 4, 2018
It is December 4, 2018 and somehow the mantra "Money is good for me" is still with me and I think of it, well, regularly, but not as often as I want or should(?!). But somehow it is in my mind, so I hope that my subconscious mind is picking it up. And somehow I added some other mantra's, even though it was advised to just stick with one. The two others are "Traveling makes me happy" and "I would love to see my mom".
My main thing is trying to be more positive, have positive, good thoughts in my mind, which has proven not to be easy, but I think I have made progress and those three sentences help me. Not easy to keep negative thoughts out of my mind though, but I am trying to learn to let them blow up, let them dissolve when I notice I am thinking any negative thought.
December 25, 2018
Today I felt a bit down and I guess it had to do with the phone call I had with my mom last night. And during that phone call I realized how negative my mom is. As many, many times she says "I can't…", like yesterday she told me she can't use her right arm anymore. And of course that affects me, a lot I guess, as it is not nice hearing she can't really manage alone anymore. But it is also teaching me that there may be some truth in that as long as she keeps saying "I can't…" with many, many things, the result indeed must be that she can't do many things.
And I know the feeling myself, like for a long time I couldn't do many things emotionally. And that was very hard to deal with, knowing that I can technically do something, but am blocked emotionally. But maybe again, it is all in the mind and I am learning from that that indeed probably my subconsious mind is much more powerful than my conscious mind.
Anyhow, I don't want to talk about the negative, although it kind of opened my mind (more). I wanted to talk about how I am going with my 'Money is good for me" mantra. And actually that is going pretty well I think, as every time I have negative thoughts, especially about money, my mind is repeating the "Money is good for me" and mostly makes my mind shift into at least a more positive mindset.
The next thing I wanted to share is that I have two or three more mantra's in my mind. And even though I read that it is best to focus on one thing at the time, the other two or three mantra's are in my mind already. And they are:
Traveling makes me happy.
I would love to visit my mom.
Having a car is convenient.
And whenever I have negative thoughts e.g. being in a Jeepney, like thinking I don't have my own transportation, I am trying to think that at least I am traveling and that traveling makes me happy. And slowly I am realizing that probably indeed I could visit my mom if I wanted to. Main limitation there is that I would like to be in a financial position I could pay for that myself easily. But maybe I can already, as somehow money is coming to me in a more positive way and somehow my financial situation has improved, even though it is not even close to what I want or what I want to manifest.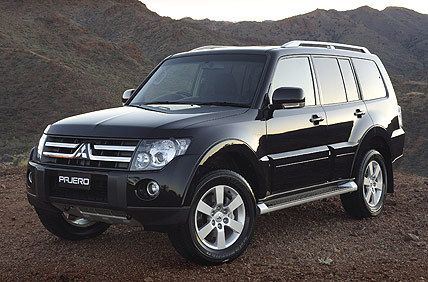 And the "Having a car is convenient" produces the image of my black Mitsubishi Pajero in my mind. So there is a strong link between car or my car and the car I imagined for so long as being my dream car. And a Mitsubishi Pajero is not really my dream car, as that would be an Aston Martin V8 Volante, but the image is there and I think I am creating positive thoughts around having a car or manifesting a Mitsubishi Pajero.
So I think I am making progress and also started reading "Manifest Now" from "Idil Ahmed", again, literature producing positive thoughts, a positive mindset.
Rule #3: Apply the subconscious shifting methods before sleep
And I only realize now, December 4, 2018, while I am writing in the previous paragraph, that I missed something.
The site says:
When using those techniques that are presented below to program your subconscious mind, it must be before sleeping time or right when you wake up in the morning.About 15 minutes before falling asleep, the mind and body begin to calm down, the muscles loosen up, the breathing becomes more at ease, the heartbeats start to slow down and the whole system gets into a deeper relaxation mode. At this point, the brain produces alpha waves.Researcher's EEG studies show that in this 15-minute window between wakefulness and sleep, the brain waves slow down and there are between 7-14 electrical waves each second – those are Alpha waves.
In this stage, according to research, The subconscious mind's tunnel is "open" to receive messages.