Last night I kind of hit bottom as I really didn't know anymore what to do or even why I am here. I feel so powerless and my life has become so unmanageable. I hardly do anything, especially in the morning as I just feel so weak, so powerless, so overwhelmed by that indescribable feeling. Or maybe empty indeed, the 'hole in the soul' type of feeling. And I keep thinking of the times where life was just normal, where I just worked, had a relationship, income, money, savings, a house, holidays, visits to friends and family. And it is all gone, it seems there is nothing but emptiness and drudgery, not even goals. So yes, I often think of just getting out, just killing myself, hanging myself. And I could (easily?) do now I guess, as two weeks ago I bought a long, pretty strong rope for one of my dog training sessions.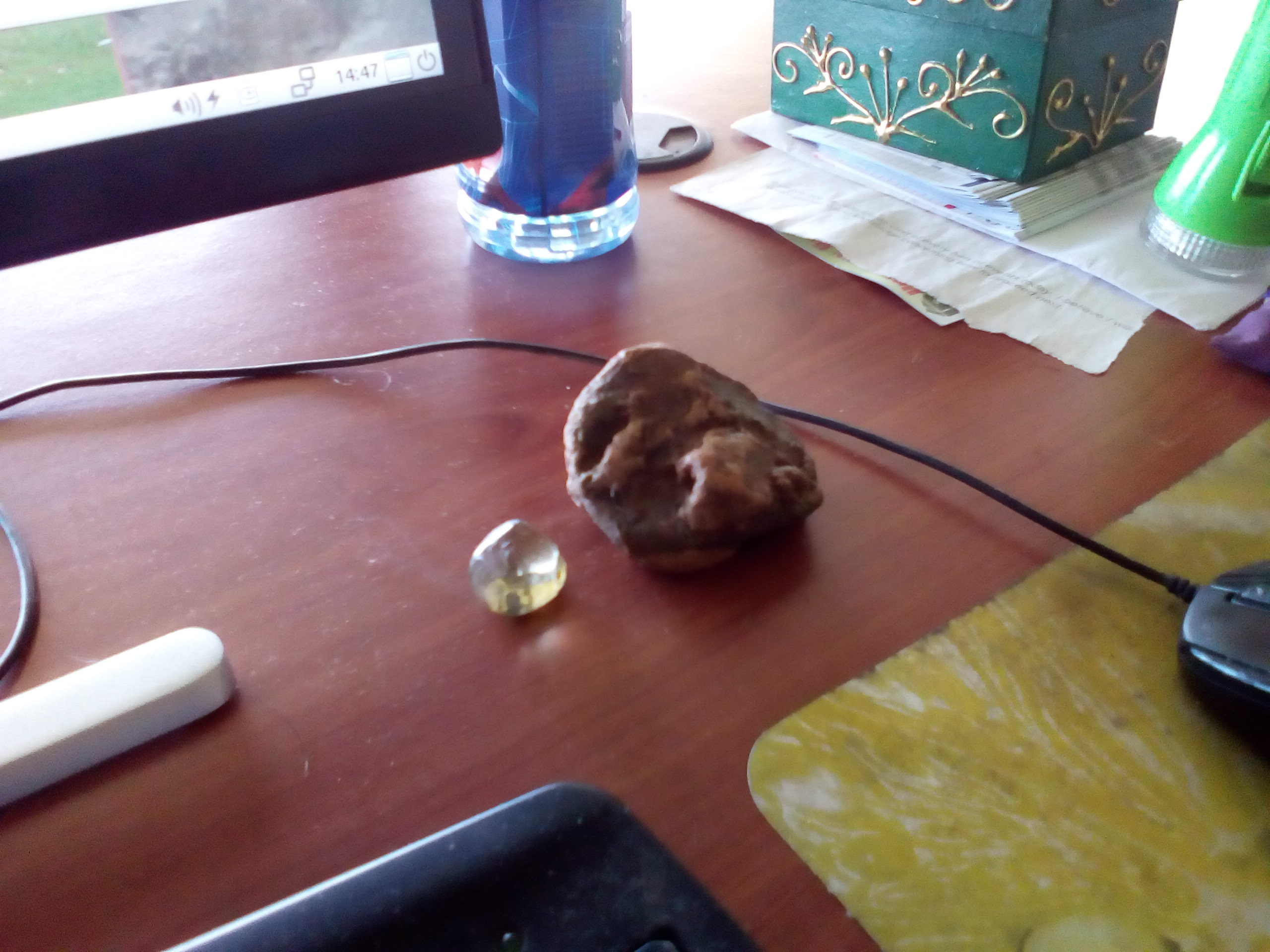 And no, no friends to go to, or family, or whatever, as I know they also don't have the answer. It is really up to me what to do with my life, or up to the will of my Higher Power.
And that is what I got last night, as it seems I finally kind of got to Step 2, came to believe a Power Greater than myself could restore me to sanity. As yes, I feel sick now. I never felt sick, but I really feel sick now, emotionally, spiritually sick. So last night was one of the first times I guess I really cried out loud my pain, my helplessness, my despair. It was the first time I think I really felt powerlessness as I think is meant in Step 1. And amazingly it gave room for something else, surrendering like that somehow opened a door to 'coming to believe in a Power Greater than myself'. As I just can't do it alone anymore, I just don't know what to do anymore.
And I am not sure in what order things happened, but I was listening to Steps videos on YouTube, and heard a story about someone mentioning someone having a large rock in his garden as his Higher Power. And while kind of joking he replaced "Higher Power" with "rock" in the texts, and somehow that opened a door to me to a concept of a Higher Power that would work for me. As I could admit my shortcomings to a 'rock' or anything else, I could read my Step 4 work to a 'rock' or something, I could write a letter to a 'rock', as I realized I just needed something outside of me to address, something more powerful in some kind of way, like rocks are not easy to destroy, they are pretty stable and sound. I also remembered one day, long time ago, I tried to destroy plywood with a hammer as kind of a healing method, but I was stunned and disappointed how touch the plywood was, not easy to destroy, it would not even break. It was just tough. And believe me, I had a very big hammer.
So I started searching for some kind of Higher Power, a rock or stone or something else that is not easy to destroy, that is like iron or, indeed, rock. And I found some old piece of pipe and some small stones and also thought of the gold necklace I am wearing lately, but couldn't really find something strong like a stone, like a rock. And the necklace is too vulnerable to me to represent the kind of Power I am looking for. So well, I took that old piece of steel water pipe with some rubber on it and put it on my desk, as that was the best I could find at that moment. And went to bed again and slept I think.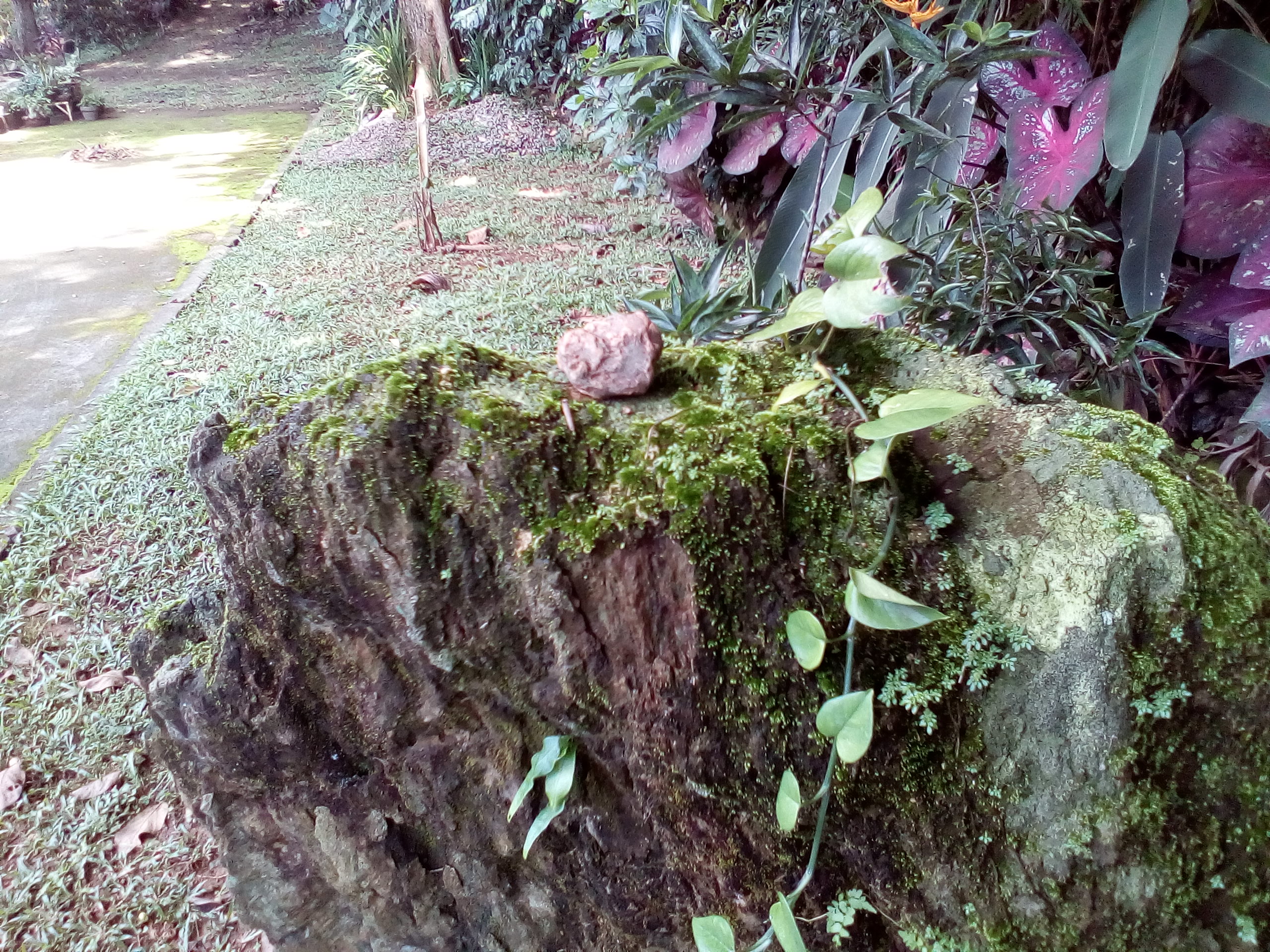 So this morning I started searching for something 'power', like a stone or rock, or maybe the big Acacia tree in the garden, but nothing really seemed suitable. Until I saw a small stone/rock lying on a bigger rock, just on the top. And it felt just right for me, like a miracle, as how could such a small rock end up on top of this big rock. And later I realized someone could have just put it there, but that doesn't really matter. It was just there and it caught my attention and it suits my purpose for now: something outside of myself that is 'hard', that is strong. And yes, I am starting to realize it doesn't really matter what I choose as my Higher Power, as long as it suits the purpose of 'Higher Power'. As yes, I was thinking a rock like this could be lost or broken or even pulverized or whatever. But that doesn't matter, as I can always replace it, always find a new Higher Power, as long as I make a choice. And yes, that is what I wanted to add. It felt very important that I made a choice, that I just made 'some choice' for 'some Higher Power', right now, just for today, or this week, or this month, or this year, or yes, this lifetime, but that doesn't seem to really matter now. The main decision to make was making a choice, which I did.