I knew it might not be easy begin back home after my fantastic trip all over The Philippines, but I was not prepared for the setback I am experiencing now. And I am trying to get back to the state of mind I was in during my trip and that made me so happy and fulfilled, but until now I did not succeed in that really. On the contrary, it seems I feel worse and worse every day.
And I don't want to write a negative post here, but somehow this morning, right now, I felt like writing here, sharing my thoughts, writing, hoping that would give me some solution or some peace of mind. Or what I actually wanted was going back to that state of mind I was during my travel, like what is and was the difference between now and then.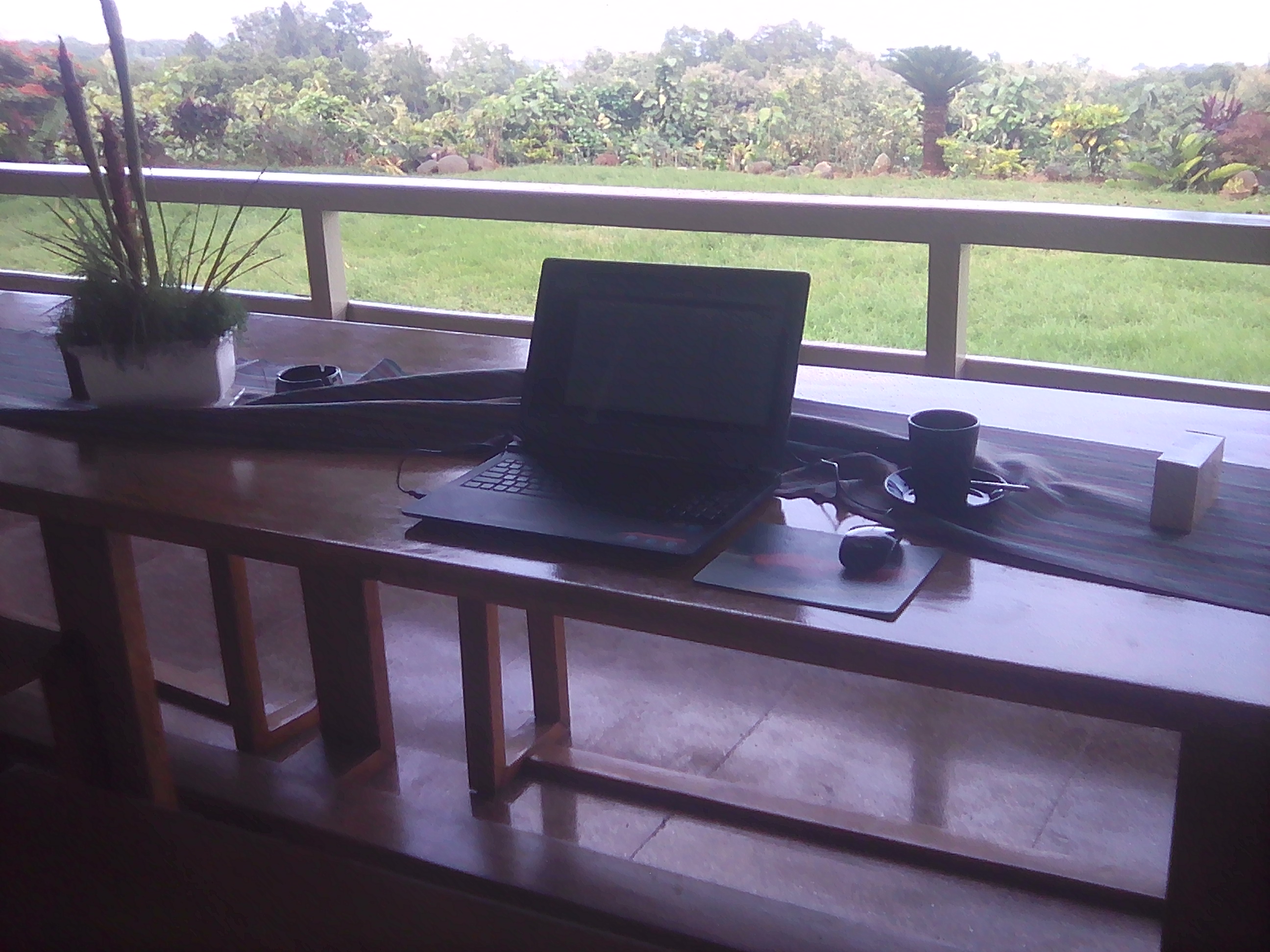 My location right now
As I did't change and the Universe did not change, the world did not change, so what changed or what is different that puts me down so much?
And no, it is not all negative, as I am very happy to have a place to feel safe, the bedroom below, a similar place as the places I had during my travel. The house and everything around feels too big though, too much to handle. And yes, the money issues I have to(?!) deal with are not gone. The money issue was one of the things I put aside during my travel, as it made no sense to bring that with me.
So is that the answer? Put aside the things I cannot change right now, like my financial situation, which is still bad in terms of income? Yes, maybe, maybe that is something to explore further. And yes, I have been praying the Serenity Prayer a lot, but it doesn't always seem to help, doesn't always ease my mind. Or doing Step 3, letting go, leaving everything to God and The Universe.
And yes, miracles still happen, as when I started to listen after praying this morning, lying in my bed and knowing nothing else to do but pray, suddenly my phone started to make noises about new messages and someone called and asked if I would want to see her in the city. And yesterday I saw someone next to a black Pajero, my dream car, the car that is related to my wants and desires, and I started chatting with him and had a very nice conversation. It is just there are so many things to do, so many things I want to do, so many things that need to be done. And I don't know how to do that, where to start, or how to even plan it. It is all just so overwhelming.
And I know I did all those things before, did many more things than I do now, did a million things more than I do now. And I just don't know how to do that anymore. And yes, I know this has something to do with my codependent "do, do, do", the urge to keep moving, to keep doing, to keep trying to change things, to keep trying to make things perfect. And yes, the writing now helps, as I know everything is already perfect. And I can't do it all alone, it is not my job to do 'everything'. I can just relax and do one thing at the time, no more, no less, like writing right now. And yes, still the urge to put links and make new pages. And add a photo, the photo I just made of my current workplace, so this page would be ranked higher by Google, as Google likes photos on pages. And yes, that last sentence triggers another urge, changing the theme of this site, as I noticed it does not show properly on my cellphone, on devices with a small screen width, as probably the social media button area is too wide, not made 'adaptive' yet. Ah, yes, and I need to change some other stuff around pictures, around photos, as sometimes photos are too wide for small screens and go outside of the content area.
And strange, as as a web developer I used to like those things. But it seems everything has already been done, everything is being done, and the world has become so efficient that it seems I, and probably you, are not needed anymore, unless is some kind of super efficient organization.
And I still like to do those things, but in the background the thought of needing to earn, needing to be more efficient, needing to find clients, clients who seem to expect everything to be cheap and perfect. But a good website, a good adaptive design, is still very expensive, time consuming, unless you use a standard (WordPress) theme. And I like making specific things, making perfect things, making custom made things, like an artist. As yes, programming and web development is an art, not just a job.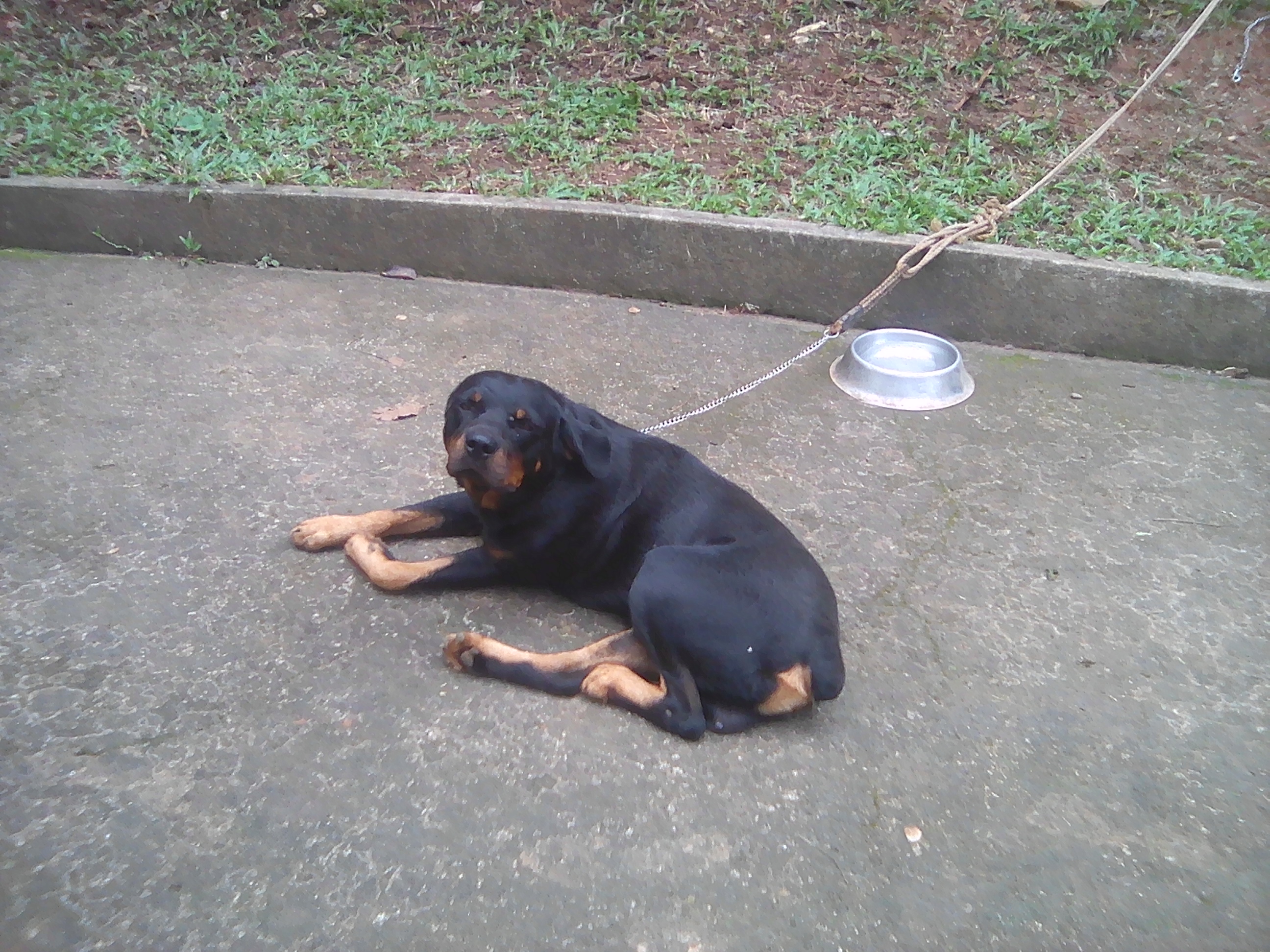 Arf right now
So what to do next, or now? I need (want?) to feed the dogs and I want to finish this post (but I don't feel like finishing it now). And I need (want?) to go to the city to make a payment. And yes, the answer is "do the next right thing", but right now I don't know what the next right thing is. Or maybe the next right thing is just relaxing, stopping, let the world just be the world, not trying so hard. Maybe just take a shower or do nothing or walk Arf, walk with Arf. Another obligation by the way, as I feel guilty not walking Arf enough, not training Arf enough, as he is still on a leash, something I don't like. But I also don't want YokYok and Arf to fight, so for now I don't think there is much option letting him free so he can roam around by himself.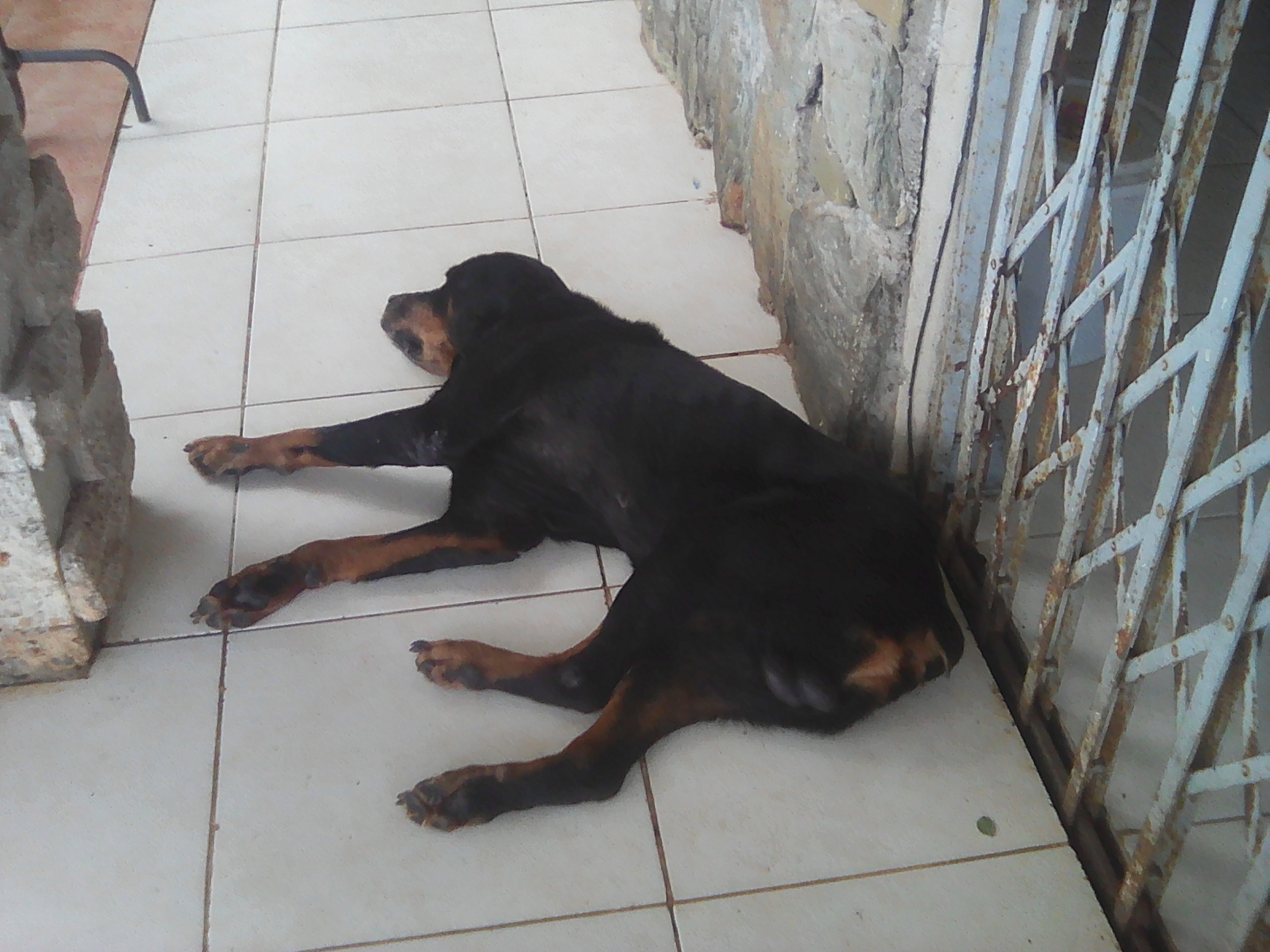 And while writing I did a lot of things, like making the photos, uploading the photos, which was not easy, as my android did not upload the photos to Dropbox yet; and did not send the e-mails with the photos I created. I also made coffee and chatted with some people. And I fed the dogs, and moved Arf, as it just started raining. And the last is maybe an answer to what to do or not to do next, as going down with this rain does not make much sense right now.
And this post feels a bit like finished now, but I still don't know what to do next, how the rest of my day looks like. Yes, the "one day at the time" (or even "one minute at the time" or "one second or breath at the time") is in my mind. It still doesn't give me peace right now though. But then, I don't have to like everything I accept, like my current feelings, so I can try to accept. So maybe the next right thing is just to wait a little, just do nothing, just typing a little here, even though I also want, need to eat and want, need to take a shower.