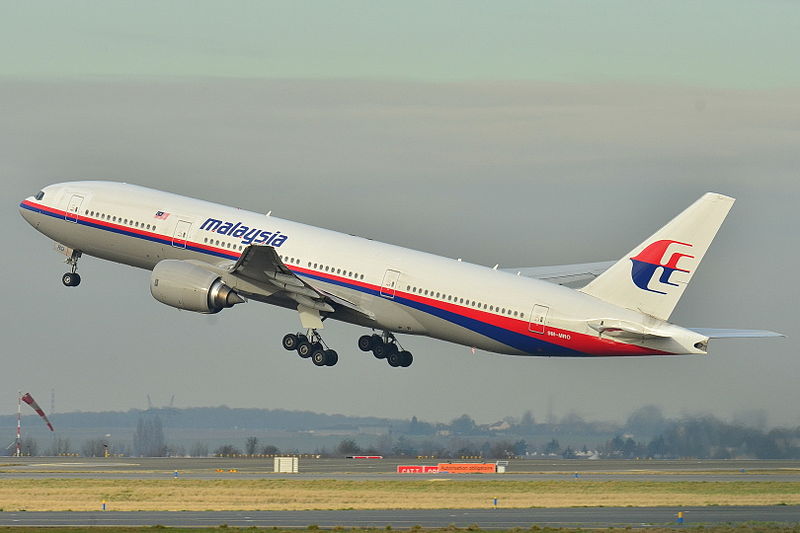 Well, this will be more of a common blog post from a blogger than an inspirational post from Inspiration for Success. As because I am interested more than average in airplanes and the aircraft industry I am following the news, or actually the non-news about Malaysia Airlines Flight 370 quite closely, although I guess many people do as it has been the top story on CNN and I guess in many other news channels and programs.
But next to just being interested in flying and the aircraft industry I am writing because still some things that I see on the news right now just don't add up. As yes, I can imagine an airplane not being found straight away, especially when lost over sea and after probably having changed course. And yes, I know many places, especially over sea, are not covered by radar or something. and yes, I know planes are not communicating continuously with the outside world.
But no, I can't imagine a plane just flying somewhere towards land or over land without being detected, either by military or civil radar or whatever equipment there is to check planes or other flying objects crossing some kind of border, especially if their transponder is turned off. So somehow the images I see in the news don't make sense, as they cover large land areas. And also the flight path towards the Indian Ocean goes over land, presumably Thailand and I can't imagine no one saw some unidentified object, probably a plane, crossing borders.
And no, I don't blame the Malaysian government for anything. I disagree strongly with all the criticism they get about how they handle the situation. As in the first place as far as I know they never or hardly ever dealt with something like a plane crash or plane incident, so of course they don't have anything in place to deal with something like that. And secondly this is the weirdest airplane incident that ever happened as as far as I know there is no case of any plane just disappearing without leaving any (clear) message or trace like debris. So how would anybody know how to handle a case like this? You just wouldn't expect a plane just go missing without leaving any trace. So you would just start a search where it was last seen and normally just find debris or something. But apparently that didn't happen.
And yes, if there would be anyone or anything to blame it would be the news channels. As they keep on emphasizing there is no information and that the government or Malaysia Airlines should provide that. But presumably there is no information and I presume Malaysia Airlines and the Malaysian government are trying to organize the search and are trying to get the right experts to process all the information that could give answers to what happened. And I can imagine that takes time, especially in this very weird situation where you would need satellite images and radar information from all kinds of places to try to figure out the flight path the plane followed. And I guess Malaysia Airlines and the Malaysian government also want to know what happened, just like everybody else.
And why focus on angry family members? Why would people be angry with Malaysia Airlines and the Malaysian government? Yes, of course I can imagine they are frustrated as it is very hard not to know where your loved ones are or what happened to them. But I doubt they would be angry with Malaysia Airlines and the Malaysian government. Yes, maybe from frustration or because information comes out slowly. But I guess everybody can understand that Malaysia Airlines and the Malaysian government and people involved in the investigation have to be very careful what information to release, although maybe, just maybe, releasing some more might help people calm down a bit. As all this speculation that is going on my do more damage than solve things.
But yes, it's news and especially in situations like this, where there is no real information, you still have to make a story, an exciting story. And yes, I am watching it. And yes, I would also like to know more about the facts, about those radar images and this ping and the satellite images that may hold information. And why the plane was never detect while presumably flying over land, into the airspace of e.g. Malaysia itself or Thailand.
So yes, there is something very, very strange in everything I hear and see in the news. But is it the news or is it reality? And I just see the CNN site has more in-depth information than what I see on TV: http://edition.cnn.com/2014/03/14/world/asia/malaysia-airlines-plane/.
And I just see the statement of Saturday, March 15, 05:45 PM MYT +0800 on the page MH Flight Incident of Malaysia Airlines, which confirmes several things.
Time will tell.
Ah, and one thing comes in my mind about the CEO of Malaysia Airlines, Mr..Ahmad Jauhari Yahya. He confirmed to me that people in that type of position apply the Principles of Success as he seemed very determined to find the plane, no matter what.