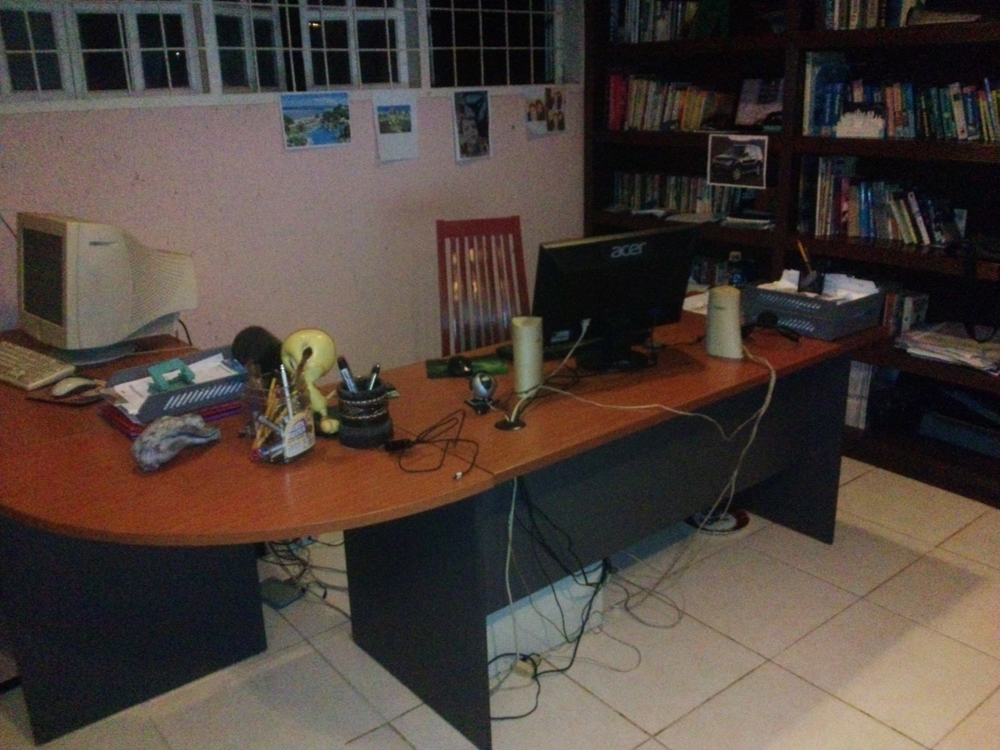 I was just thinking I have a smartphone now so I can make photo's, something I longed for for quite a while as before I regularly wrote posts where I would want to add photo's about things I was writing about, like the view or the house or the surroundings or the water system. But since I have a camera (through this smartphone) I didn't see any need for posting photo's with any of the articles. Strange isn't it? So even now I wouldn't know what would be an appropriate photo for this article as I am still working my way through the self analysis questions, but who knows where this article goes, so maybe I'll add something. And if not I am quite sure in the future there will be many occasions where I could add photo's. Or maybe just make a photo of my desk right now?
And strange to see how technology evolves, as I installed Dropbox on my smartphone and allowed it to put photo's I am making straight 'in the cloud'. So while writing my photo's are being copied from my smartphone to the internet to my computer, so they go a long way while the devices are just next to each other. And that makes me think about distance as recently I saw some shows on TV about the Universe. And the Universe is huge, meaning reaching anything even with the space of light is still very slow, where for humans the speed of light is unimaginably fast. So yes, in a way the distance my photo's just traveled are very small compared to the size of the Universe, almost the same as the distance between my smartphone and my computer. Where to me the distance the photo's traveled is enormous, as they probably traveled out of the country and back into the country, maybe even through the United States, which is fifteen thousand kilometers away.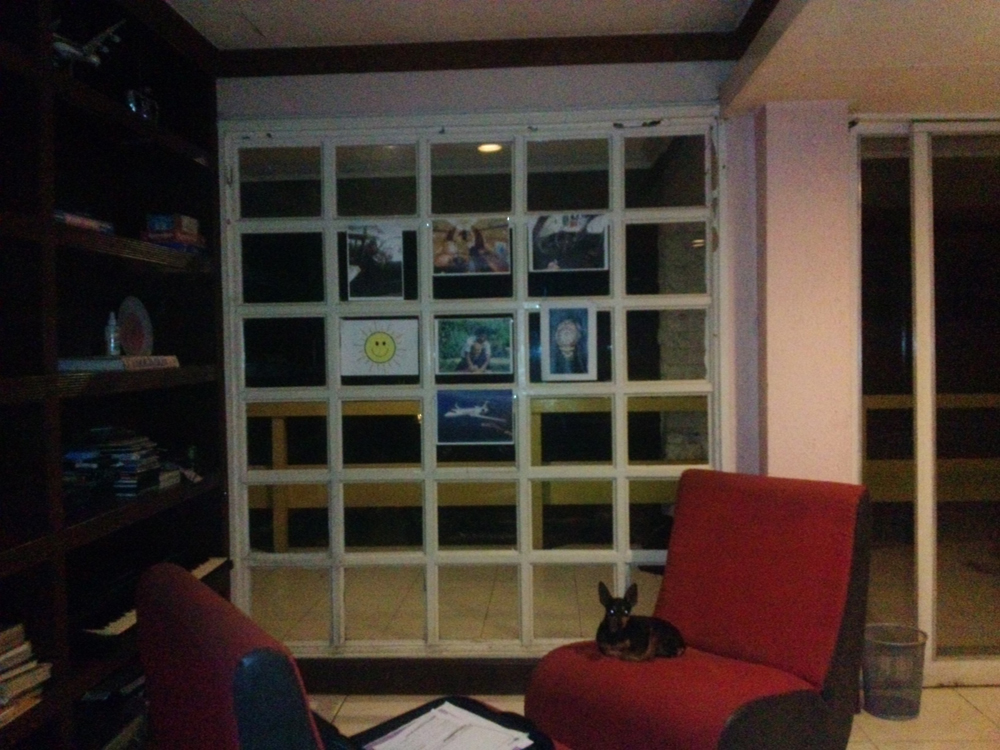 Anyhow, that is not what I wanted to write about as I wanted to write about "Do you have a definite major purpose, and if so, what is it, and what plan have you for achieving it?". And while reading this question I can straight away see a relation with the photo of my desk, as you may see that there are some photo's around my desk that represent things I want to achieve. And on the window on the other side, the direction I am looking at, there are more photo's and they are all related to my definite purpose or things I want to achieve.
So yes, I do have a definite major purpose and until now I decided to keep it to myself as I consider it something private, even though some friends may be able to guess what it is. And maybe you are able to guess what it is or could be as sometimes I make some statements about it in this site. And strange, as I always think I don't have a plan how to achieve it, but somehow I have as there are things written in my definite purpose document I always relate to, so somehow my definite purpose is slowly being cut up in smaller peaces that are more easy to handle.
And funny, looking at the photo, as Iwa is sitting on the chair in front of them and she is the one I was thinking about when thinking about making photos with my smartphone and posting them in this site or my Dutch blog. So again, the subconscious mind or Infinite Intelligence seems to be at work here, tonight.
So what is my definite purpose about? Well, simple, about love, romantic love. And about sharing that in the world. And in order to achieve that I need money and fame. And I also found out that I just want to be rich, really rich and enjoy that. So somehow I also fitted that in. And somehow also things like giving are part of it, and being patient.
And yes, the strange thing is that since I started with that document, wrote the initial version and later refined it, somehow I am living it, somehow I am getting closer to my goals, to my definite purpose. And while writing this is that somehow Infinite Intelligence is helping me and answering one of my desires in my desire document. As one of my requests to Infinite Intelligence in that document is to help me with planning, as I consider planning one of my weaknesses.
So again, while writing this article I see my desire document unfold, come to life.
God is great! Thank you, Lord.