A few months ago I decided I wanted to continue my Bermuda grass project again, meaning I want all the grass in the garden to be Bermuda grass. And I thought or expected all or most of the Bermuda grass would have disappeared or died, especially after the drought end of last year, beginning this year, as most of the grass had been all brown and possibly dead. And strange, I suddenly don't feel like writing anymore, where earlier today I thought about writing here, writing about what I have learned from the grass and the weeds (in the grass). I even made some photos of my small Bermuda grass islands, some patches of Bermuda that I put in the middle of the areas with other grass, or actually not grass, but mostly weeds.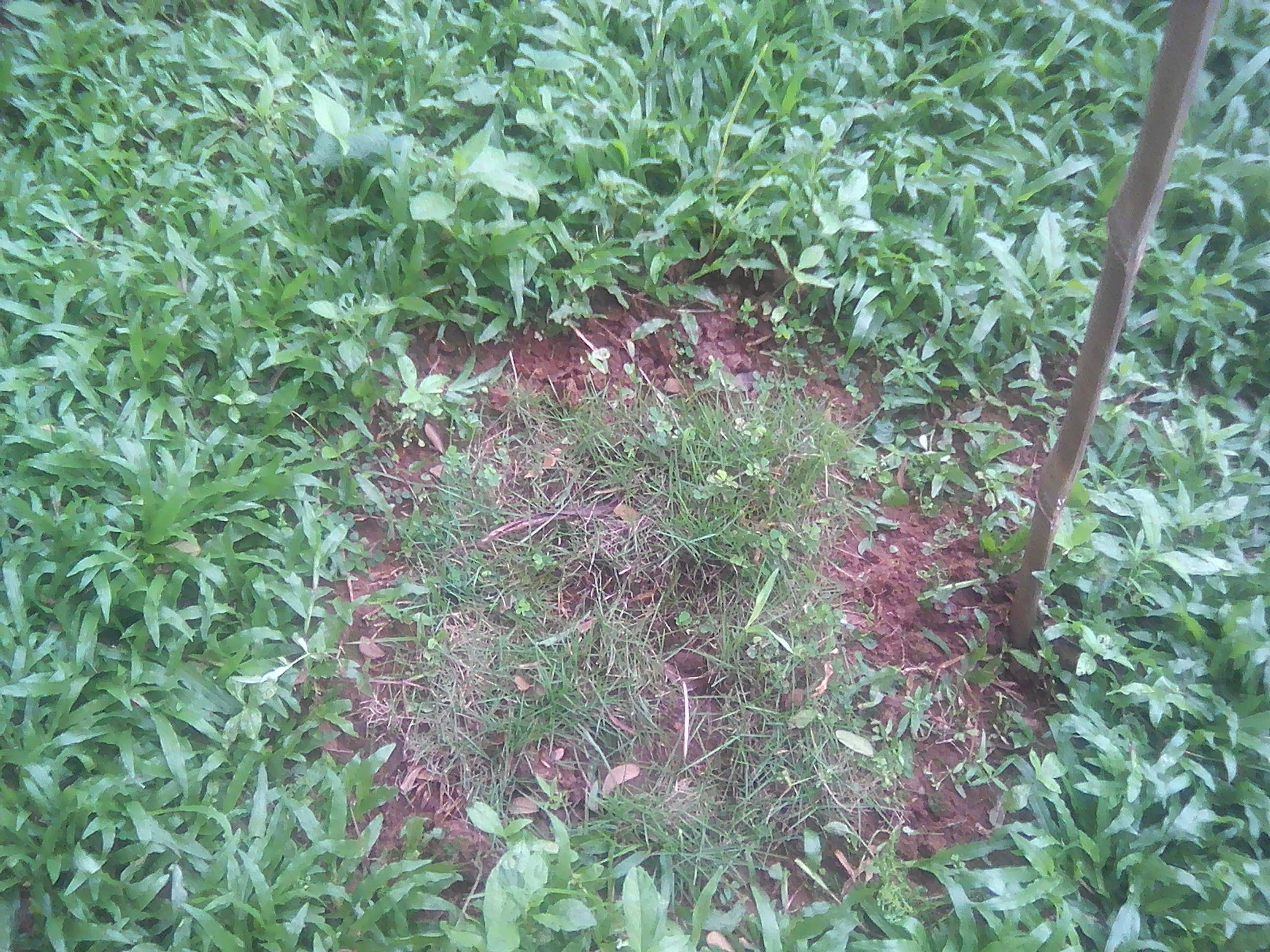 And in my mind is that I have written about my project earlier, about the Bermuda grass and the weeds; and the weeding. Yes, I did, but not sure if I put all my thoughts there, and probably no photos, although I am not fully sure about the last. But I think I wrote about how beautiful weeds actually are, and that it is just my choice, my decision, what are weeds and what is grass. As I even read that Bermuda grass is actually a weed type grass, as it acts like a weed, covering, destroying other plants, although it does not seem to do so with all the weeds in the garden, in the grass here.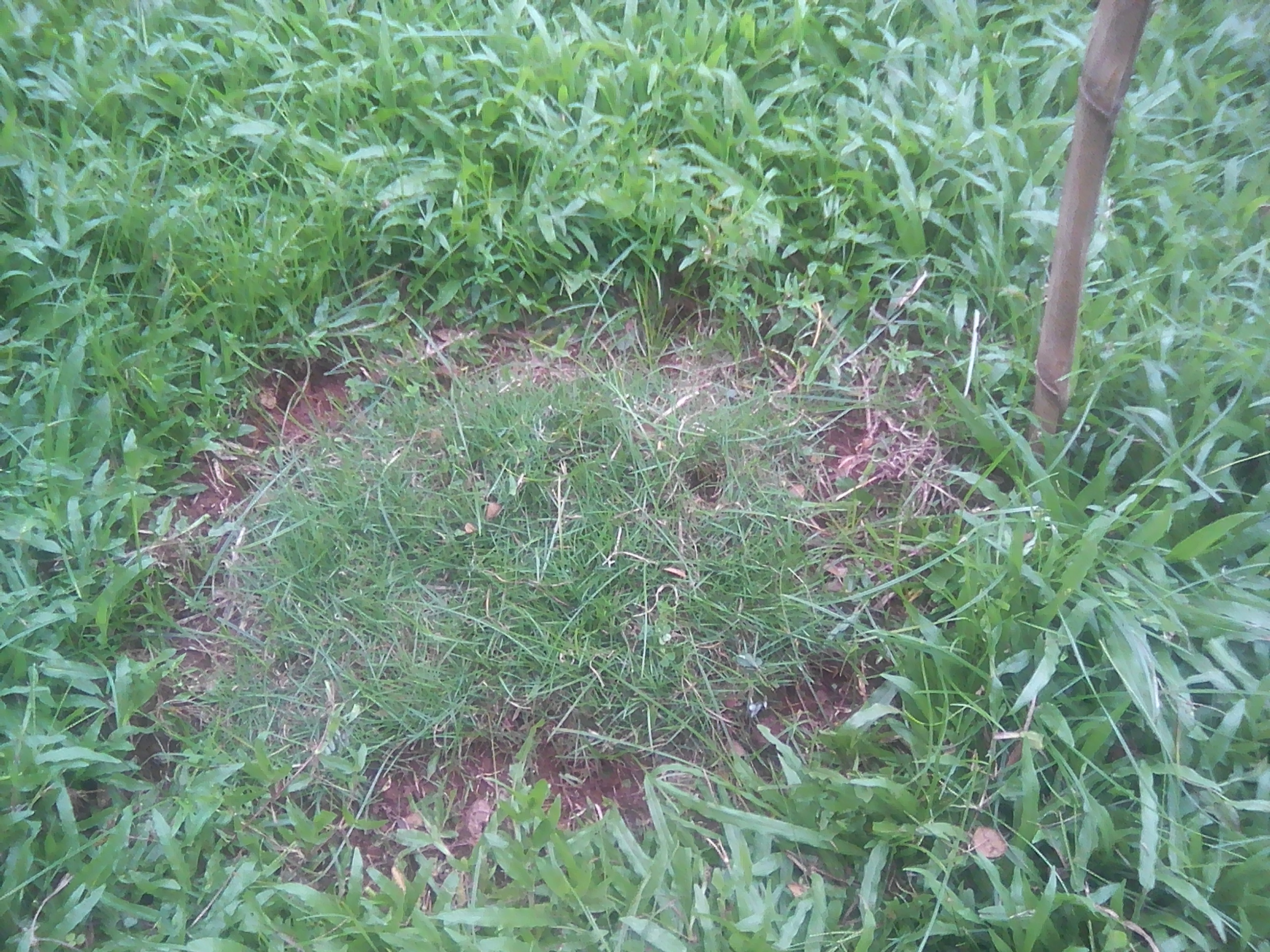 Ah, and it is time to sleep now, time for self care, so another unfinished post :(.
But I am determined to continue writing, so I am continuing right now, just as I just continued a little weeding in the grass half an hour ago or so. And this weeding, this weeding project really makes me think, I think also helps me learning goal setting and planning, even though it reminds me of the quote of Martin Luther King: "Faith is taking the first step even when you don't see the whole staircase". And the quote is different from what I remembered, as I did not realize it was about faith. And somehow that is astonishing to realize, as I am starting having faith, I am starting believing. And, maybe more important, I am starting thinking about goal setting and planning. And this time about real goal setting and real planning, as until now I think I have mainly been dreaming and wishful thinking.
So what am I thinking while weeding and how does it help me? And how do I write all those thoughts here, in an organized way, so you and I can do something useful with it? Maybe just start with a list:
I realize more and more the project is huge, so I can't do it alone.
I have the feeling or the belief, that if I clear the weeds around the existing Bermuda grass, the Bermuda grass knows and will start helping me.
I am using the weeding as kind of an escape, kind of an excuse to do more important things. However, it does help me organize my thoughts and see things I need for my big DoctorsConnect project to work. And while thinking, it may also help me get my projects of rebuilding Active Discovery and renovating and rebuilding The Malasag House.
It seems all the things I have been doing come together, like reading Think and Grow Rich and working from it. And doing my Coda work. And sticking to staying in The Malasag House.
And yes, persistence is very important. I am realizing more and more that as long as I don't give up, I am still on the way to the things I have or had put my mind to. I read about those things in the page that is currently on top in Google for "Infinite Intelligence", something this site also scores very high on.
And based on what I read in that page that is currently on top in Google for "Infinite Intelligence" , and also inThink and Grow Rich,it seems one has to do everything him or herself. But I am starting to believe that indeed, as also written in Think and Grow Rich, that it doesn't really take effort or energy to do what you want or get what you want, that Infinite Intelligence is helping, supporting, maybe even doing it all, if you just ask in the right way, think in the right way, dream in the right way.
And the weeds, or the plants I decide to be weeds, are strong, grow everywhere, seem to grow easily and fast, but it gets easier cleaning them out as long as I continuously keep cleaning and extending the areas with Bermuda grass.
The Bermuda grass is growing slower than I thought, extending slower than I thought or hoped or expected, like extending from the patches I planted in several areas a few months ago. But I also know I don't see everything, like roots maybe growing more and further than I would know or expect.
To be continued…
P.S. And strange, I wrote about the Bermuda grass in the page What Is Success. So it was not a post, but interesting what I wrote there, about how things were coming to me already in September 2016.